805-484-7477
Free Equipment
Evaluation Or
Demonstration!
Call Us!
805-484-7477
Call Now
Lindsay Engineering is
devoted to lowering
production costs
& risk for our clients.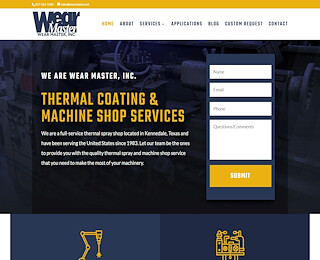 When using heavy-duty products and machinery in certain extreme conditions where they are exposed to great temperatures and pressure, you need to make sure that this expensive equipment has the necessary shielding to ensure that they perform optimally at all times. This where the HVOF coating process can be very important, this process of painting or coating an object, device, or equipment involves using a thermal technique to spray the surfaces in a bid to protect them from a breakdown in the expected harsh operating conditions. High-Velocity Oxygen Fuel coating simply involves spraying an object, with melted materials which gives the object a thicker coating, it is done by charging these materials which allow them to stick to the surface of the object at very high speeds.
What are the advantages of using HVOF?
When using the HVOF coating process, some key elements must first be identified. The first is, the type of fuel you want to use, you may choose from natural gas, hydrogen, or fuel. Then you must decide on the source of the oxygen, which may be the air that has been compressed or pure oxygen. After deciding the elements, you must also choose the materials that would be used for the painting, this may be chromium carbide, tungsten carbide, iron-based alloys, etc. HVOF coating serves mainly to protect from wear or corrosion, some of its other advantages include:
Using HVOF allows the coatings to have a high thickness which results in a hard-protective layer of coating. This coat can be up to 5 mm in thickness, which ends up better protecting the object against scratches as well as harsh temperatures.
The HVOF coating protects the object from wear, it provides wear protection and resistance from the environment as well as friction from other moving parts.
It results in a hard dense and smooth coating which allows the object to have a higher impact resistance than other coating techniques.
The coating has less porosity than a normal coating, this helps to reduce the effects of corrosion on the object.
The use of HVOF allows for an overall thicker coat, also due to the process involved, the materials used have a strong adhesive nature which allows them to stick evenly on the object.
The process allows for cost reduction over time, for the reason that there would be a lesser chance of breakdown because the materials or objects can higher resistance to less than ideal conditions.
HVOF coating gives the object the ability to withstand harsh chemical environments. Areas that have a lot of chemical composition in the environment, either man-made or natural.
The process allows the object to retain high performance and efficiency due to its resistance to harsh conditions and situations as well as wear reduction.
Where to get the best HVOF coating?
If you are looking for professional and expert personnel that have the needed experience to help to coat your product or equipment, you should look no further than wearmaster.net, you are assured of great service delivery and exceptional customer service.
Wear Master, Inc.
(817) 561-1565
105 Pecan Drive
Kennedale
TX
76060
View Larger Map
We welcome your comments!
805-484-7477
Call today for a free equipment evaluation or demonstration!